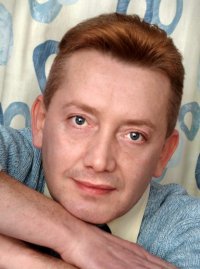 With around 80% of his business coming from repeat custom and recommendations throughout the East Midlands, and London and the South-East, you can rest assured that his level of service is client-centred and professional.
His fees have been fixed for ten years and with a fixed rate fee system in place, you always know what the total cost of your therapy session(s) will be. You can benefit from excellent personal service and fair prices when you come to Dr. Michael G Millett here at Elevated Therapy International in Grantham.
Contact Dr. Michael
You can contact Michael on 01476 568800 or you can phone 0333 121 0788 (Local Charge from anywhere within the UK) . Alternatively, you can email him using the 'Contact Me' link above
– visit the main Elevated Therapy website, or visit his Facebook page. He welcomes your questions and comments and looks forward to hearing from you for counselling, hypnotherapy, psychotherapy and EFT and more in Nottingham, Lincoln, Stamford, Newark, Grantham, Derby, Leicester, Melton Mowbray, and Peterborough and throughout the East Midlands, with these and other alternative therapies to help, and empower you, and move you forward in your life to reach your full potential.
→ For FULLER details of all Michael`s services, please visit the main Elevated Therapy International website by clicking here.
→ Alternatively, follow Michael on Facebook by clicking here.
Hypnotherapy Grantham, Hypnotherapy in Newark, NLP in Nottingham, EFT in Newark, Reiki in Grantham, Past Life Regression in Nottingham, Smoking Hypnosis in Newark, Hypnosis Grantham, Counselling in Stamford, Psychotherapy in Grantham, NLP in Grantham, EFT in Lincoln, Counselling in Nottingham, Stop Smoking Grantham, Hypnotherapy in Grantham, Counselling in Grantham, Hypnotherapy Lincoln, Hypnotherapist Grantham, Grantham Hypnotherapy.